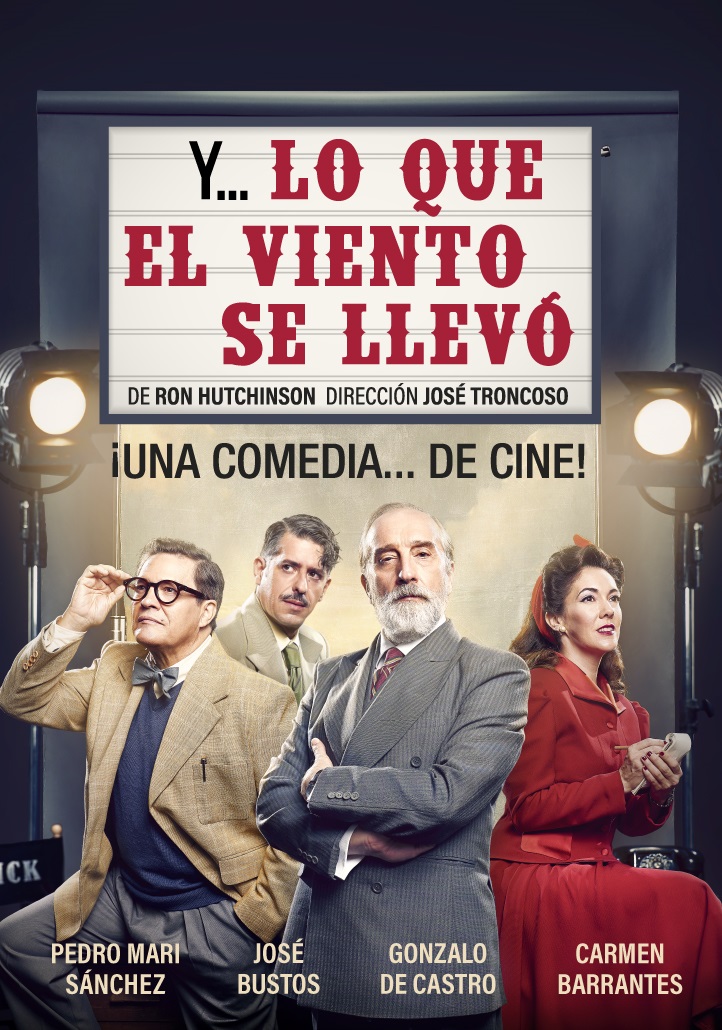 The shooting of "Gone with the Wind" is a real disaster. The film producer, David O. Selznick, has decided to stop it in order to redirect it and that the film is still the one he always dreamed of. But time runs against him and every second of stop is costing him a real fortune.
Accompanied by her acute and infallible secretary, Miss. Poppenghul decides to summon two greats of the time to his office to try to solve the situation: his great friend and excellent screenwriter, Ben Hetch and the talented, although impossible director, Victor Fleming.
But neither of them will bet on this "fullone" set in the American civil war and starring a heroine like Escarlata O'Hara, defeated and of dubious morality. Both will try to persuade him of his mistake over and over again, but it will be impossible for them. The producer is totally imbued with the personality of Escarlata and like her, he will not stop until he gets what he wants, and like her, he will get away at all costs.
And yes, we know that they will manage to make the film and that it was one of the greatest successes in the history of cinema, but only we will be able to attend the real events that occurred during the journey of this filming. A fascinating story about the golden Hollywood of the 1930s. Lights, camera… Action!
Original title: Moonlight and magnolias
Autorship: Ron Hutchinson
Adaptation to Spanish: Daniel Anglès
Version and direction: Jose Troncoso

Cast
Gonzalo de Castro David Selznick
Pedro Mari Sánchez Ben Hecht
José Bustos Vic Fleming
Carmen Barrantes Srta. Poppenghul

Scenography: Marta Silvia
Vestuary: Guadalupe Valero
Lighting: Javier Ruiz de Alegría
Original music and sound space: Mariano Marín
Movement: Luís Santamaría
Characterization: Chema Noci

Executive production and production management: Maite Pijuan
Production aid: Aitor Aguado
Technical direction: Moi Cuenca
Technical coordination: David Ruiz

Management assistant: Mariana Kmaid Levy
Scenography assistant: Irene Enguide
Production assistant and council: Aitor Aguado
Technician chief: Andy Duffill

Scenography construction: Pascualín Estructures
Confection of the costume: Taller Gabriel Besa

Marketing and communication: Focus
Graphic Design: Santi&Kco
Photographic report: David Ruano

It's a Focus production

Sponsor: SeeSound
With the support of: Generalitat de Catalunya – ICEC (Institut Català de les Empreses Culturals), Gobierno de España – Ministerio de Cultura y Deporte – INAEM (Instituto Nacional de las Artes Escénicas y de la Música), and Next Generation EU
Distribution: Sergi Calleja (scalleja@focus.cat)