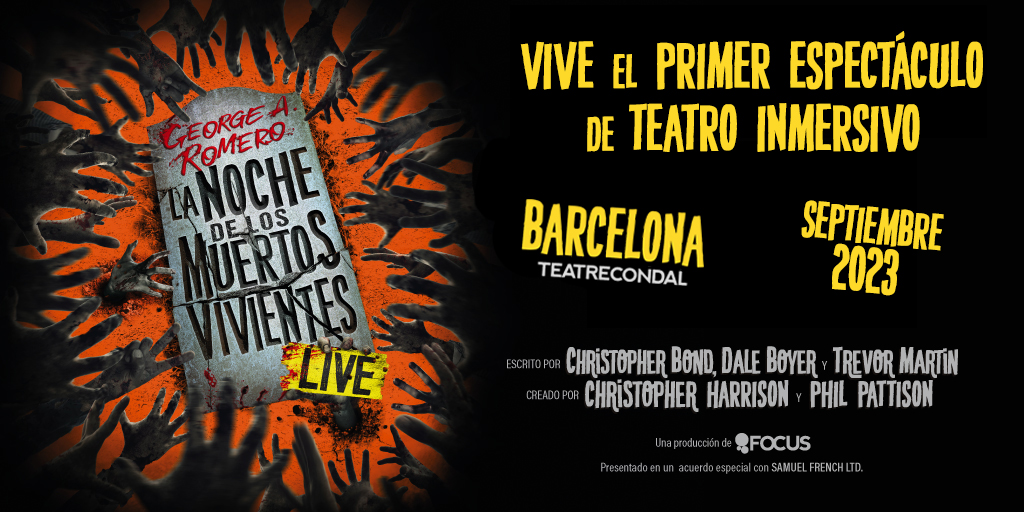 The tickets for La noche de los muertos vivientes ,Live, the most terrifying and fun show of the year, will arrive at the Teatro Condal on 22 September.
The play, a true immersive experience that adapts George A. Romero's cult film, promises to recreate the most iconic moments of this film classic.
The montage, which is the only official production authorised by the master's heirs George A. Romero, will deploy a wide range of the series B's own resources, at a zombies, vivids and blood festival… A lot, a lot of blood!
The public will be able to choose, when buying the entrance, the area in which they want to sit because, depending on the location, they will have a completely different show life, from the safe distance (in principle) from the Upper Zone to the Splash Zone with abundant splashing of insured fluids. In addition, some areas give access to the Scary Tour, a sinister tour of the theatre's entrails only suitable for the daring.
In addition, special activities and functions are planned for Halloween, which will turn the Parallel into a true zero zone of zombie inflation.