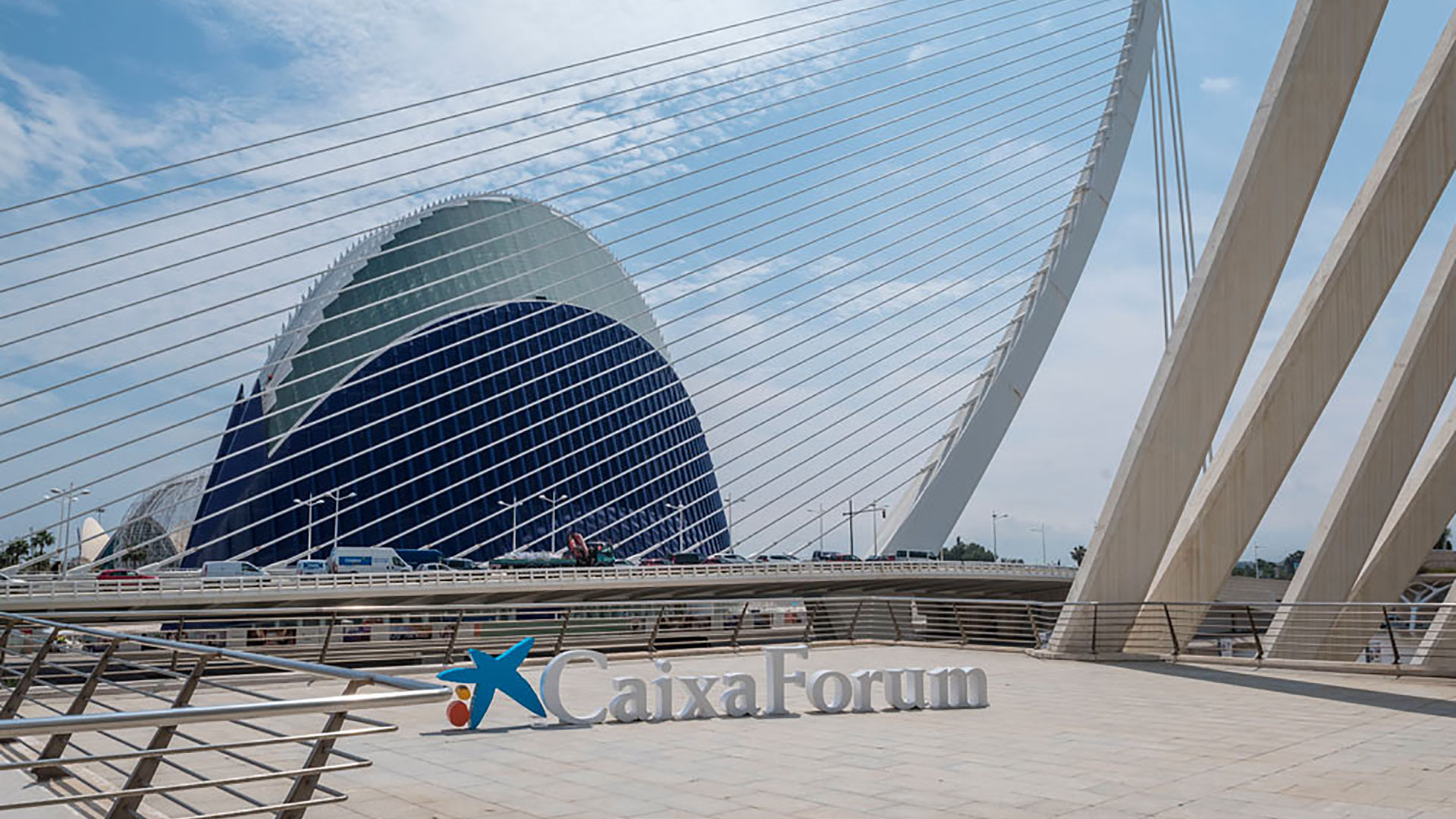 Inauguration of the Caixaforum Valencia
On June 21, the "la Caixa" Foundation will inaugurate the new CaixaForum Valencia cultural centre, located inside the Ágora building of the City of Arts and Sciences.
The Space Management Department of the Focus Technical Services Area will be in charge of managing the technical services. Since 2008 Focus has assumed the management of Caixaforum, CosmoCaixa and Palau Macaya in Barcelona and now in 2020 we have extended the service to 8 more spaces, located in Madrid, Seville, Valencia, Zaragoza, Palma de Mallorca, Tarragona and Girona, which carry out a total of 11 centers technically managed from that area.
The museum aspires to complement the cultural offer of the area and become a new benchmark in the city, with a wide program aimed at all audiences. Work on CaixaForum Valencia began in 2018 inside the Ágora building, a large covered square designed by Santiago Calatrava located in the complex of the City of Arts and Sciences in Valencia. The project is the work of the Cloud 9 studio and was directed by the architect Enric Ruiz-Geli. The main characteristic of this added enclave is the enhancement of the concept of the Agora –understood as an area open to dialogue and cultural activity– as well as environmental sustainability.
The center will have a useful area of ​​6,500 square meters and will have two large exhibition halls located on the ground floor. Multipurpose classrooms, an auditorium, family and educational spaces, a bookstore and a restaurant will also be incorporated. This facility wants to promote art exhibitions, conference cycles, concerts and shows, as well as social days and educational and family workshops aimed at all ages.