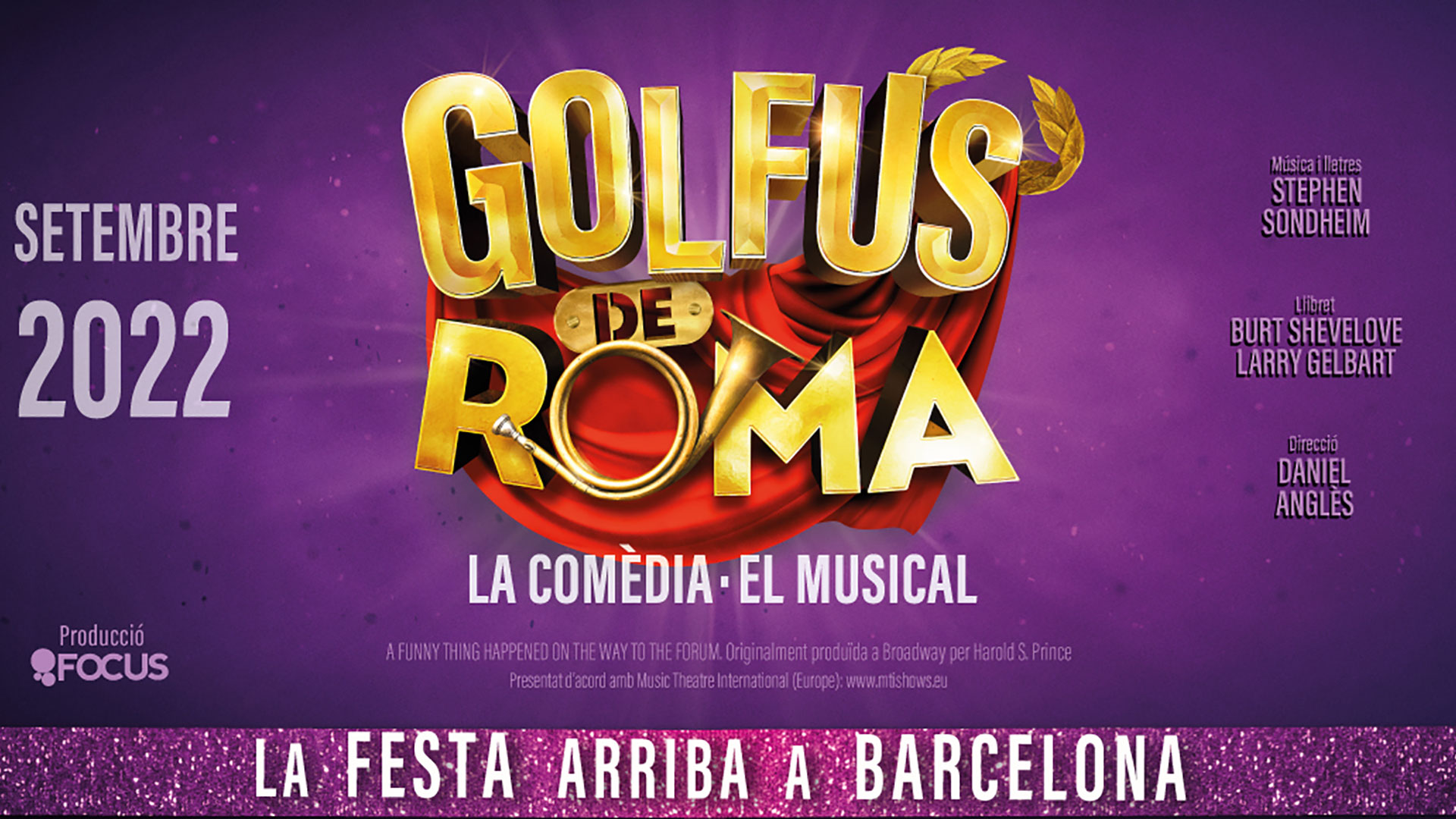 100,000 spectators have seen the musical Golfus de Roma in Madrid and now the party will come to Barcelona with the premiere and in Catalan of Golfus de Roma on September 23.
Jordi Bosch will play the character of Pseudolus, a lazy and cunning Roman slave who is willing to do anything to gain freedom. Mercè Martínez will be the Domina, the mistress of Pseudolus; and her husband, Sennex, who will be played by Roger Julià.
Golfus de Roma is, without a doubt, the funniest musical comedy of all time. Based on a lot of delivery on Plautus's comedies, its authors create the perfect vehicle for all the craziest scenes and the craziest situations to mix with great songs and musical numbers.
Winner of six Tony Awards, including Best Musical, this sitcom is one of the great titles of the genre. The music for this wacky farce is written by acclaimed composer Stephen Sondheim.
Pseudolus, an irreverent slave, tries to achieve freedom by helping Eros, the son of his master, win Philia's love. But there is a problem… or two: Philia belongs to M. Lycus who has sold it to General Miles Gloriosus. And no one is willing to give it up.